Instructions to create an audioguide with evernote and your smartphone
Create an audio guide with Evernote.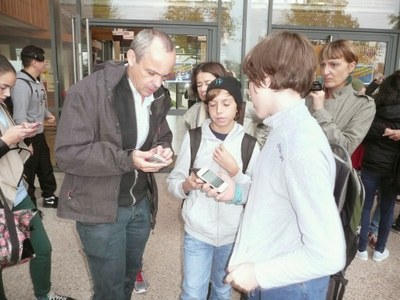 When you want to record a comment for the audioguide:
- open a new note
- name the note with the name of the place and your name.
- record your comment in your own language.
- take a picture of the place
- you can also write a comment.
- when you get a wifi network, send the note to
For a new comment please create a new note and follow the same procedure.